Find and Book a Cheap Car Hire in Aberdeen Airport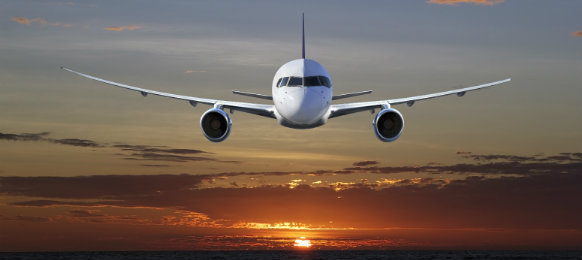 Aberdeen Airport lies on the northwestern part of the centre of the city of Aberdeen and primarily serves the city where it is situated. It was founded by Eric Gandar Dower way back the year 1934 and then only catered to flights to and from 
London 
and the Northern Islands of Scotland. The airport today already experienced a number of changes since it opened. It now serves flights not only within the United Kingdom but also to a number of international destinations.
Aberdeen airport is only about 7 miles from the city centre and easily accessible from the A96 Aberdeen-Inverness road. There are separate short stay and long stay car parks and priority parking is available. Like most
Scottish airports
, the hire cars are available for pickup near the exit where you pick-up your luggage. 
There are plenty of places to eat and drink at the airport and shops that provide everything for your journey and much more. There are plenty of baby changing facilities and new play areas for children. Aberdeen Airport is renowned for providing quality customer service as well as for being one of the busiest airports within the United Kingdom. Obviously, being an Aberdeen car hire website, I can't forget to mention that we compare all the companies that you can rent a car from.
Top Attractions around Aberdeen Airport
Aberdeen Maritime Museum
is located within the historic Shiprow within the city of Aberdeen, Scotland, United Kingdom. It is an award-winning museum that features marvelous displays of artifacts, documents and multi-media that tell about the history and development of the city of Aberdeen throughout time from fishing and on to many other industries. You can drive here quite
easily in a hire car
as there is parking options.
Beach Leisure Centre
lies within Beach Promenade, Aberdeen,
Scotland, United Kingdom
. For a family holiday with kids cramped in the rental car, this is a great opportunity for them to "have some fun". It is a marvelous leisure destination with highlights including a climbing wall, cafe, fitness studio, fountain, health suite, sauna and steam room, sports hall and pools complete with rapids and waves making it one of the finest options to relax and play. The centre is highly recommended to all families and sports enthusiasts.
Blairs Museum
sits along South Deeside Road, Blairs. The museum features a large number of renowned historical items related to Scotland's Catholic History that spans over five-hundred years e.g. the memorial portrait of Mary Queen of Scots, church silver, embroidered vestments and a number of portraits and Jacobite memorabilia.
Codona's Pleasure Fair
is situated at Beach Boulevard, Aberdeen. It is a marvelous amusement park that homes over thirty fun rides and attractions for people of all ages e.g. the giant Log Flume, 360 degrees Looping Star Rollercoaster, Haunted House and Eye Big Wheel. Please just promise me not to drive our nice new car hire on the log flume. Last time someone did that, it didn't swim very well because cars don't float.
Pathology and Forensic Medicine Collection
can be found within Foresterhill which is a short drive in
Aberdeen car hire, from the Airport
. It is a celebrated museum owned and governed by the University of Aberdeen Medical School. The venue homes a large number of rare items and information about the country's records of disease manifestations and traumatic pathology and is only open to public by appointment.
The Gordon Highlanders Museum
is housed within the former home of Sir George Reid at Saint Lukes, Viewfield Road, Aberdeen, Scotland, United Kingdom. It is a renowned museum that features a beautiful Victorian walled garden, tearoom, interesting gift shop and large number of interactive displays that mirrors the bravery and history of the Gordon Highlanders. 
VroomVroomVroom
Aberdeen Airport
,
England
United Kingdom