Find and Secure a Reliable Car Hire in Ayia Napa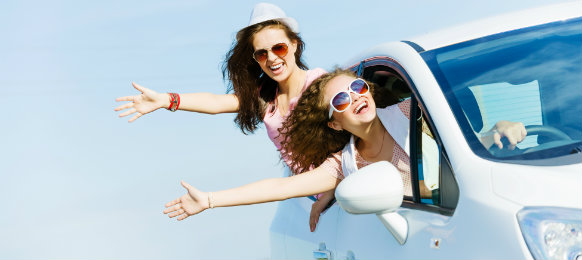 Make the right choice with VroomVroomVroom
Car hire can now be inexpensive thanks to VroomVroomVroom. Using our suppliers who are the leading car rental companies globally, we provide a wide range of cars that will fit your travel need.
Car hire will give you the liberty in discovering Ayia Napa at your own pace, interests and hobbies. Let VroomVroomVroom find the best deal for you. You simply enter your travel details on our search box and we'll do the hard work for you.
There are no booking fees with VroomVroomVroom. You don't need to provide your credit card information on our site. You get to pay for your car hire at the location upon pick up.
Book in advance so you can secure a really low rate, only possible at VroomVroomVroom.
Top Attractions within Ayia Napa
Nissi Beach is a famous white sand beach located in Ayia Napa. It has 500 meters and a beautiful clear blue water recognized as a blue flag destination. Since 2002, when BBC transmitted a show from Nissi Beach, this is one of the most important attractions of Ayia Napa. In this area you can try water skiing, pedal boating, windsurfing and bungee jumping. Recent excavations on this Ayia Napa beach revealed that the area was inhabited about 12,000 years ago and was settled by the first people that reached the island.
The Square is the central square of Ayia Napa. It is crowded with restaurants, clubs and shops. The central square of Ayia Napa changed in a few years from a little fishing village to a paradise that hosts a melting pot during summer.
Cape Greco, also named Cavo Greco, meaning "Greek cape" is a beautiful area of Ayia Napa and a protected natural park. You can hike on the cliff and admire the beautiful city views of Ayia Napa from it. According to a local legend, Cape Greco is also the home of a sea monster that lives in the Ayia Napa area.
Ayia Napa is a famous resort located in the Famagusta District of Cyprus and car hire from VroomVroomVroom is very popular. Ayia Napa has a population of approximately 2,700 residents. This is an attractive family destination, renowned for its famous beaches. In the last years, Ayia Napa also achieved a "party capital" status and it is often compared with luxurious resorts like Ibiza and Rimini. The name of Ayia Napa was inspired by a monastery located in the city center. Its name means "holly wooded valley". Although the monastery was raised in the early 16th century, until 1790, when two men of Thessaloníki moved near it, no one lived in the area. If you plan to visit Ayia Napa, there are some attractions that you definitely need to see.
VroomVroomVroom