Find and Save Huge with a Cheap Car Hire in Nimes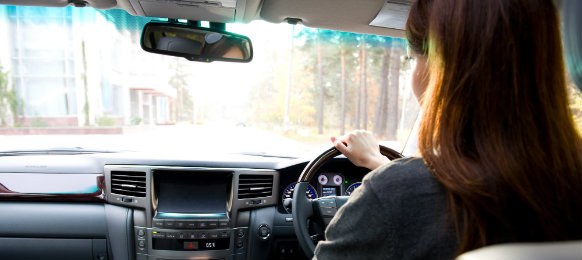 Start your adventure with a cheap rental car
Nimes is one of the most popular tourist destination of France. Visiting it is always a pleasure and the area in which the town is located is more than superb and also offers great parking facilities for your VroomVroomVroom car hire. You can see Nimes in the Nimes Metropole intercommunality, Nimes arrondissement, Gard department, Languedon Roussillon region. 

Nimes has a population of about 140,000 residents and an area of 162 square kilometers. The name of Nimes comes from Colonia Nemausus, the Roman name of the settlement. If you want to visit the city, take some time to make sure you can see all its important attractions.
When you choose a hire car through VroomVroomVroom, you can be assured top service and cheap rates. Whilst public transport is good, there is nothing like having your own hire car to drive around the vast array of attractions in Nimes just don't forget to drive on the correct side of the road with your hire car.
Discover Nimes and what is has to offer by driving your own car hire. VroomVroomVroom offers you comparison from the leading car rental companies in Nimes.
On single page, you will see all available cars and the best prices you can directly book. We teamed up with only the best companies that will offer only the best car hire services.
Use our search box to find the perfect car rental for your travel in Nimes. With VroomVroomVroom, you can be sure you'll get the best cars at the most affordable prices.
Top Attraction in Nime
Arena of Nimes
 is a an amphitheater formerly used by Romans, located in the city center of Nimes. It was built in 70 AD and it was used as a bullring. In present it is restored and it is still used. It has a heating system and a movable cover. The arena can seat up to almost 10,000 people and hosts important community events of Nimes.
Maison Carree is another ancient building of Nimes. This is a Roman temple that is perfectly kept and is the best preserved on the territory of the former Roman Empire. Apparently, a temple like this was built in 16 BC, later reconstructed and in 5 AD was finally dedicated. In present, Maison Carree is one of the most important attractions of Nimes.
Pont du Gard is a Roman aqueduct included in the UNESCO World Heritage Site. You can visit it in Nimes, as this is the bridge that makes the connection between this city and Uzes. The bridge was raised above the Gard River and is one of the highest and best preserved Roman aqueducts still existing in France. The architecture of it is amazing, making it one of the most fascinating places in Nimes.
VroomVroomVroom