Drive a Cheap Car Hire in Achim and Have Fun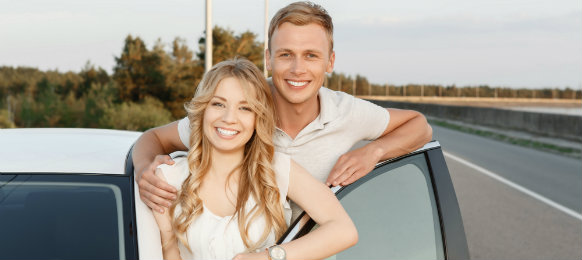 Achim, Germany is not really classed as a tourist spot. Travelers visiting this area of Germany tend to stick to more popular destinations such as Hannover. However VroomVroomVroom offers cheap car rental in Achim.

Located in Verden, Lower Saxony, Germany, Achim  is a beautiful town to visit, hosting numerous great sights of interest. Situated on the banks of Weser River, Achim has an area of 25.1 square miles and a population of more than 30,000 residents, according to the 2006 census. Including 9 districts, 
Achim was first settled in 1091 under the name of Arahem. With a wonderful and impressive history, Achim became part of the Stade Region and then was established under its current name, in 1823. 

Explore Achim attractions in a rental car
Schnoor-viertel is one of the most preserved parts of old Bremen with narrow streets and old houses. It makes you feel as though you have stepped back in time to the mid 1500's . There are restaurants, shops and museums etc. It is also home to the City Museum of Bremen.

Marktplatz is the marketplace of Bremen. Here you will find the Cathedral, the Town Hall and Roland (UNESCO World Heritage). You can even experience the Bremen Town Musicans.
Die Plantage is a church in the centre of Bremen. It is by no means a pretty building, nor is it in the best street in town, however it is definately worth a visit. They have annual art exhibitions (April / May), where they use a religious theme to create new, exciting art. The resulting paintings and other art pieces are displayed in the church itself, which lends itself very well for this purpose. Last but not least they have a cafe that is open in the evening, and you can have a drink there for a more than reasonable price, and talk about the meaning of life, or more.
Santorini Achim is an excellent restaurant located in the German town. In this spot you will be able to taste delicious foods, in a nice and relaxing atmosphere. The staff here is really friendly, the decor is beautiful and the service is fast and attentive to your needs. There is no way you will not be able to enjoy a great experience here.
Hinterhouse is a lovely place to eat in while being in Achim. The food here is absolutely delicious, and in fact eating in this spot whenever in Achim is a must. The service is nice and friendly, while the prices are really affordable for all tourists.
The Marktplatz is located in the proximity of Achim. This actually is one of the most beautiful places that can be visited in this area of Germany. Wonderful architectural icons can be admired here. The House of Parliament is one of the most spectacular ones. The venue is situated at about 11.24 miles distance from Achim.
The Schnoor Quarter Area is also located near Achim. This is one of the most charming spots that can be seen here. The old houses, wonderful streets and the unique charm of this venue will manage to conquer you immediately. Many shops, restaurants, but also cultural venues are located here. The wonderful place should not be missed when being in Achim, as you can come here also when you want to only enjoy a nice walk.
VroomVroomVroom