Compare Deals to Get a Cheap Car Hire in Berlin Schoeneberg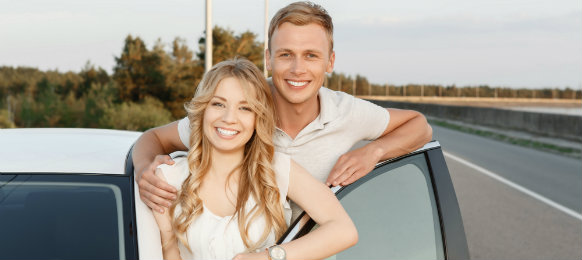 Berlin Schoeneberg is located in the state of Berlin, Germany. As one of the former independent communities of the region, Berlin Schoeneberg changed its format after the 2001 administrative reform. After it, the Berlin Schoeneberg community was included in a larger borough with Tempelhof. The population in Berlin Schoeneberg reaches approximately 116,745 inhabitants.
Explore Berlin Schoeneberg in a reliable car rental
Rathaus Berlin Schoeneberg is a community landmark and one of the most prided constructions in the area. The city hall has had a long and interesting past. Before functioning as the main administrative building of the borough, it was the seat of the state parliament in Berlin and the office of the Governing Mayor. The history of the building is the element that triggers the interest of many visitors each year.
The Berlin Zoo is located in the nearby area of Berlin Schoeneberg. It is the venue in which children and adults will have a lot of fun times during their vacation. The range of animals that can been seen here cover exemplars of species from around the world, making an educational as well a recreational activity from the tour of the zoo. Special programs and events may be hosted in various periods of the year.
The Renger-Patzsch offers visitors of Berlin Schoeneberg the location for their meals. The restaurant is perfect for those looking to have a German experience in terms of the cuisine, in a casual and relaxed atmosphere. The design of the restaurant has been carefully considered in order to offer people a different experience, in which all the issues they have had at other venues of this sort will disappear.
The Rudolph Wilde Park is a natural ground setting in Berlin Schoeneberg. People come to the vast ground for a variety of reasons, all connected to the need of relaxing in nature, while enjoying some fresh air. The grounds covered are extensive, which ensures the comfort of all people coming to the park and the possibility for them to take on a wide variety of activities from the simpler ones to the more complex.
VroomVroomVroom
Berlin Schoeneberg
,
Germany