Car Hire Agropoli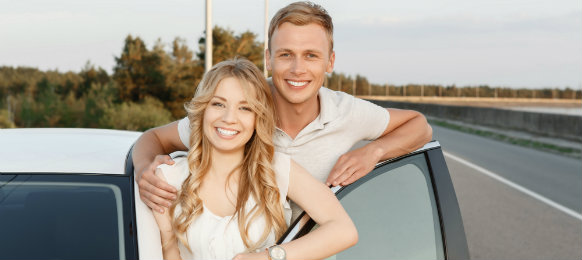 Compare the cheapest car hire in Agropoli
Agropoli is a small town located in Salermo province, Campania region of Italy. The city of Agropoli has an area of 15 square miles and a population of nearly 22,000 residents. It is situated on the Cilento Coast, on the Tyrrhenian Sea and it is a very beautiful place. The area on which is now Agropoli is inhabited since the Neolithic, however, the city known today as Agropoli was founded by the Romans. In present, the town has a rich heritage and numerous places which attract curious tourists. If you want to visit it, you need to learn a few things about its most important points of interest.
Top Attractions within Agropoli
The Angevin Aragonese Castle is a beautiful castle built on the coast of Agropoli in the 6th century. It was raised in a Byzantine style and has a triangular base and three towers which are still standing. If you plan to visit it, do not forget you camera, to immortalize this architectural jewel.
The Greek Temples of Paestum are the ruins of the ancient Greek town of Poseidonia. The city was founded in 600 B.C. and later abandoned. The buildings are greatly conserved. This attraction is not located in Agropoli, but in Paestum, at just a few miles from it.
La Sciabica is considered by many the top restaurant of Agropoli. It is located at 80 Via San Francesco and its terrace offers a beautiful view of the sea. The Italian-specific restaurant offers a great dinning experience serving delicious food and wonderful Italian wines.
Il Vecchio Saracino is another special restaurant of Agropoli. This one is located in the commercial area of the town, at 18 Via Granatelle. The establishment is very nice and cozy. The menu is based on seafood and the wine list is long and impressive, offering the best wines in this region of the country.
VroomVroomVroom