Car Hire Caserta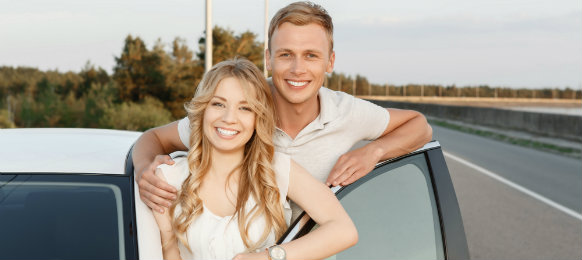 Compare the cheapest car hire in Caserta
Caserta is a great city in Italy, located more exactly within the Campania region, in the Caserta province, being the capital of the province at the same time. The history of Caserta goes back to the Lombard times, when it was established around the defensive tower built by Pando, Prince of Capua. Caserta has developed hugely ever since and is now an important commercial, agricultural and industrial commune and city. According to the 2004 census, Caserta has a total population of 79,488 residents and spans on a total area of 20 square miles (53 sq km). Caserta is a great provider of cultural and recreational opportunities suited for people of all ages.
Top Attractions within Caserta
The Royal Palace of Caserta is the most important and representative landmark of Caserta. The palace was built for the Bourbon kings of Naples in the 18th century and it became the largest palace and one of the largest buildings constructed in Europe during that time. UNESCO designated this palace as a World Heritage Site, so coming here is a must. Not only will you be impressed with the castle, but also with the spectacular surrounding parks, lakes and gardens. The palace was also used as a shooting location for many movies, including Star Wars.
Palazzo Vedchio (Old Palace) is another landmark of Caserta. This palace dates back to the 14th century and was recently renovated by Luigi Vanvitelli as a provisional residence for the royal court. Even though this palace is not as spectacular as the aforementioned one, it will still impress you.
The Cathedral of Caserta is a beautiful religious site in Caserta. The cathedral was built in the 18th century and has a great architectural style. This is, in fact, the most important religious site in the city, so do not hesitate in coming here.
Restaurants. Caserta is a great provider of culinary opportunities you can enjoy in restaurants such as Trattoria Chichibio, Antico Cortilo Ristorance, Vairo del Volturno, Napuleone, Pizzeria da Ciro, Terra, and many others.
VroomVroomVroom