Car Hire Noto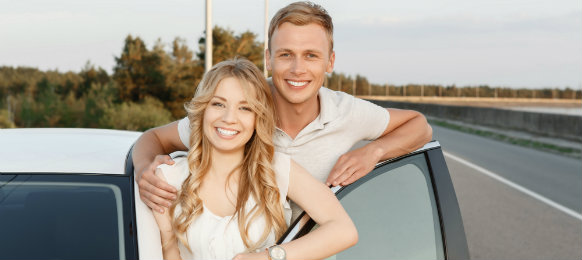 Compare the cheapest car hire in Noto
Noto is a city and commune in the province of Syracuse, Sicily. It is located 32 southwest of the city of Syracuse at the foot of the Iblean Mountains and gives its name to the surrounding area. The older town, Noto Antica lies 8 km directly north on Mount Alveria. According to the legend, Daedalus stopped here after his flight over the Ionian Sea, as well as Hercules, after his seventh task. Noto is famous for its fine buildings of the early 18th century, considered among the main masterpieces in the Sicilian baroque style.
Top Attractions Within Noto
Noto Cathedral is a Roman Catholic cathedral in Noto in Sicily, Italy. Its construction, in the style of the Sicilian Baroque, began in the early 18th century and was completed in 1776. The exterior is of pale yellow limestone and in front of the cathedral are four statues of saints on pillars. The interior is simply painted white.
Noto Duomo. Beyond the cathedral's broad facades flanked by two attractive bell towers may be seen the remains of the Noto dome, which collapsed in 1996 at the same time a large part of the nave. There is also a wide staircase in front of the building that is flanked by two raised platforms planted with trees.
Riserva Naturale di Vendicare is a beautiful reserve located near Noto. The reserve lies on a narrow strip of marshy coastline was created to provide a protected habitat for migratory species of birds and rare Mediterranean vegetaion. This place near Noto offers amazing views of the whole place. Tourists can also visit the Torre Sveva, where they can see fish tanks dating back to the Greek period of Noto.
Baroque Noto is located at the heart of Noto, near Corso Vittorio Emanuele III, a street which widens into three squares bordered by huge Baroque churches. In Piazza Immacolata stands San Francesco All'Immacolata, the Dome. Near the Baroque Noto there is the Palazzo Nicolacci di Villadorata with its beautifully carved balconies.
VroomVroomVroom