Car Hire Sicily Taormina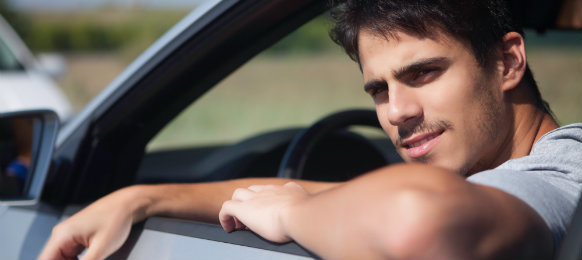 Compare the cheapest car hire in Sicily Taormina
Sicily Taormina, also known in Sicilian as Taurmina, Greek as Tauromenion and Arabic as Tabarmin is a small town located in Italy. Sicily Taormina is a part of the Messina province in the Sicily region. Sicily Taormina has an area of just 5 square miles and a population of 11,000 permanent residents. The most important feast of Sicily Taormina is held on July 9, each year. This is the day of the patron saint of the city, San Pancrazio di Taormina. If you want to visit the town and you want to know what is there to see, the guide bellow will offer you an insight on the best point of interest of Sicily Taormina.
Top Attractions within Sicily Taormina
Greek Amphitheater is one of the oldest and most fascinating attractions of Sicily Taormina. This was built in the 3rd century BC and on it you can see Greek and Latin inscriptions. Near this point of interest of Sicily Taormina you may buy accessories symbolizing this wonderful place of the town.
Palazzo Corvaja is a wonderful ancient palace of Sicily Taormina. Now, this works as a museum of the town, so you should visit it if you are interested in architecture and history. To enter it, you will have to pay a small fee.
Lido Copacabana is one of the beaches of Sicily Taormina. It has a soft sand and clear blue waters. The beach is perfect for young people and near it there are many bars and restaurants, which are just perfect in a hot day when the sun is up.
Villa Antonio is one of the top eateries of Sicily Taormina. Offering traditional dishes of the Italian cuisine, this elegant and lovely restaurant is one of the best in town. The staff is welcoming and very attentive and the food is more than great, while the wine list is impressive.
VroomVroomVroom