The Best Winter Road Trips in Europe According to Bloggers
It's true, even in the wintertime, Europe is a magical travel destination, perfect for road tripping around. From the stunning countryside through Snowdonia, to the natural beauty of Switzerland and of course the dreamy landscapes that Italy boasts, there truly is something for everyone in Europe. So, what are you waiting for? Book your car rental and explore Europe in Winter for a whole new travel experience.
Snowdonia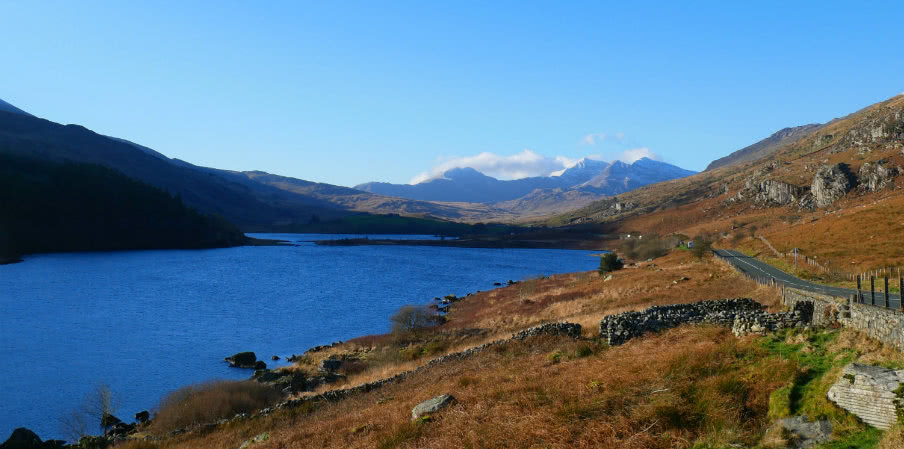 Contributed by: Monica from The Travel Hack
My favourite place for a winter road trip is through Snowdonia. The twisting, turning roads wind through the gorgeous countryside and if the weather is clear you'll be able to see the peak of Snowdon. I love it in the winter because the mountain peaks are all capped with snow and the views just look epic. You can stop at little villages for a pub lunch by the fire or take a picnic and enjoy it in the great outdoors. There's loads of hiking to be done if you fancy getting out of the car but you do have to be careful because the bad weather can roll in quickly, especially in the mountains.
Switzerland
Contributed by: Carolyn Schonafinger | Holidays to Europe
When it comes to fabulous European winter road trip destinations it's hard to beat Switzerland. The country is bursting with gorgeous scenery and when it's dusted with snow, it truly is a winter wonderland.The great thing about Switzerland is that there's something for everyone. Whether you'd prefer to stick to the motorways that link that major cities or head into rural areas to explore Switzerland's stunning natural beauty up close, you have plenty of options. Cities like Zurich, Bern, Geneva and Lucerne all have beautifully preserved medieval Old Towns that just beg to be explored. And nothing beats your first glimpse of Lucerne's Chapel Bridge capped with snow. If it's the mountains that are calling you, there's easy access by road to villages at the foot of the Matterhorn, Jungfraujoch and Mt. Pilatus – all of which are at their picture-perfect best during winter. Wherever your Swiss winter road trip takes you, be sure to allow plenty of time to stop for photos along the way!
Italy
Contributed by: Clelia Mattana | Keep Calm and Travel
Being Italian this is a no brainer for me, I'd choose a winter road trip to my beautiful country! The only "issue" in here is which route you should try as there are so many villages and incredible landscapes in Italy that will make your head spin! Given that the road trip will take place in winter I'd give my preference to the Northern Area of Italy but still ticking some gems over the sea.
A recommended itinerary would be to start from Florence and visit San Gimignano medieval village, then head to La Spezia to visit the Cinque Terre national park and its famous villages (By winter they are truly spectacular, maybe even more than during the summer months!). From there you can drive up to Turin, the ex Italian Capital, filled with its castles, splendid viewpoints and most importantly... the chocolate festival (Fiera Del Cioccolato) usually held in November.
Finally, to end your Italian road trip, you can head to Milan finishing your journey in the enchanting frame of Lake Como with its marvelous villas. It doesn't get any better than this, trust me!
---
Other collaborations with bloggers