Enjoy Your Holiday with a Reliable Car Hire in Bolton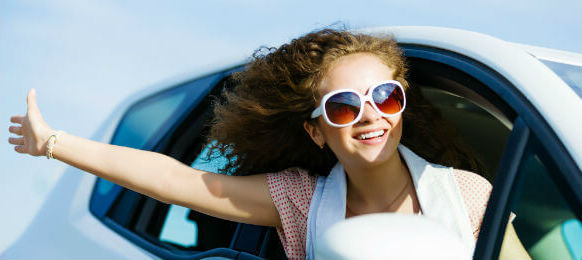 Bolton, also known as Bolton of the moors, is a town within the metropolitan county of Greater Manchester. It is located northwest of England in proximity with the city of
Manchester
and the West Pennine Moors. The town is well known for its history, cultural heritage and for being home to the Bolton Wanderers. Boltonians are also hailed as the friendliest people in Great Britain. Bolton's 26 conservation areas contain 700 listed buildings, many of which are in the town centre.
Traveling around and out of the city for all vehicle drivers is easy with the country's extensive road network. The A6, A666 (The Devil's Highway) and M61 or M60 are some of the prime motorways that serve the city. It also has plenty of car parking spaces for both locals and visitors making exploring the town much less stressful.
Shop, compare, and save on car hire with global brands and brokers in beautiful Bolton.
Explore the beauty of Bolton in your rental car
Bolton Museum, Art Gallery and Aquarium is a public museum located in Le Mans Crescent, Bolton. The establishment showcases wide collection of the world and of Bolton's archaeological findings, arts, local history and natural history. The Bolton Aquarium is also housed within its location making it a much wonderful destination to visit.

Leverhulme Park is a community leisure centre that offers wide selection of classes and activities meant to strengthen health. It is a great place to have fun and do exercise at the same time.

Reebok Stadium or The Reebok, home of the Bolton Wanderers is a stadium with a hotel located in Burnden Way, Bolton. The facility primarily host football games but it also serve as a venue for concerts and many other sport events. The Reebok is a fine place to watch live sports games either for the sake of leisure or business when around the area.

Smithills Hall is a distinguished Grade I listed manor house. It is one of England's oldest manors and is popular for being hunted aside from its distinct old English architectural style and interior design.

The Octagon Theatre located at Howell Croft South is a celebrated grand theatre that was opened on the 27th of November 1967 by England's very own Princess Margaret. The theatre produces over eight productions of different genres every year.

Ye Olde Manand Scythe is one of Britain's oldest public houses and Bolton's oldest. The building's earliest recorded history dates from the year 1251. It is located in Churchgate, Bolton. Ye Olde Man and Scythe is famous not only for its old age of existence but also for its pub, interesting shop and the ghost legends that surrounds it. The venue is in fact open for all who wish to do ghost hunting.
VroomVroomVroom
United Kingdom
,
England
,
United Kingdom