Compare Deals to Find a Reliable Car Hire in Dover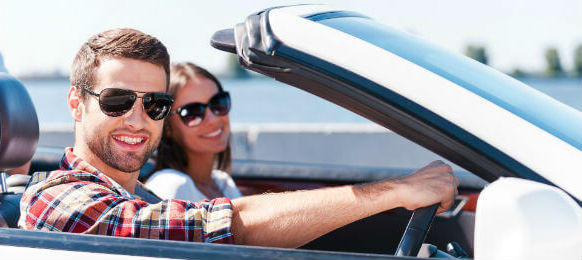 Planning on going on a road trip to Dover? Use VroomVroomVroom to compare car hire prices from major brands. Dover is a waterfront town within the county of Kent, England. It lies southeast of England and east of Canterbury. The town experiences a moderate Oceanic climate throughout the year.
The area is known for its strategic position of which is good for transportation, business and even as a perfect offensive position during the late times of war. Its history, beautiful sceneries and cultural heritage made it very popular with people from within and outside the United Kingdom.
From the sandy Sandwich Bay to the tumble of pebbles in Deal, St Margaret's Bay and Dover, there are miles of breathtaking and diverse coastline, all just waiting to be discovered. There's so much to keep the outdoor enthusiast happy. Anglers come from far and wide for the first class boat, beach and pier fishing.
Visit Dover attractions and have fun in your rental car
Dover Castle is a medieval castle within the town of Dover. The castle is famous for its architectural style, colorful history and for being a fine defensive base during and even way before the Second World War. The castle, its secret tunnels and surrounding areas are protected, owned and governed by the English Heritage.
Dover Leisure Centre located along the Townwall Street of Dover is a popular sporting and fitness centre. The venue is equipped with state of the art facilities and is conveniently nearby several affordable parking spaces. Swimming pools, squash courts, a fitness and health centre, sauna and steam room are just some of what the leisure centre can offer.
Dover Marina is a beautiful area in Waterloo Crescent, Dover. The marina homes several boats and yachts. It has fine facilities for boat maintenance and sailors.
Dover Museum showcases displays about the history of the town of Dover. The museum has huge collection of artifacts from the area making it one of the best places to learn about the town whilst enjoying. Dover Museum is located within the town's Market Square.
Dover Watersports Centre can be found at 3 Waterloo Crescent, Dover, England. The centre offers several interesting water sports courses such as sailing, windsurfing kayaking and so much more within the safe parts of the large Dover Harbor.
VroomVroomVroom
United Kingdom
,
England
,
United Kingdom