Car Hire High Wycombe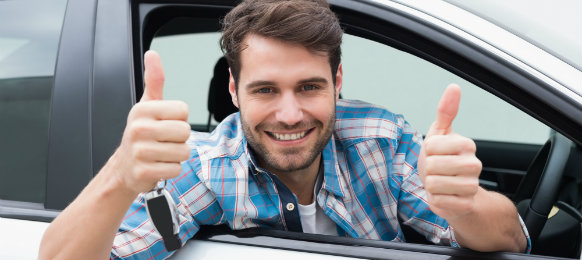 You don't need the agro of dealing with high car hire prices in High Wycombe. Shoot the moon with cheap car hire price comparison on Vroom Vroom Vroom.
High Wycombe
or
Wycombe
, then formally known as
Chipping Wycombe
is a town within the shire county of Buckinghamshire, England. It sits near the River Wye west north west of London's Charing Cross. The earliest known history of the area was dated around 150 to 170 AD based on the Roman Villa that was excavated within the Rye Parkland sometime in 1954. The town is popular for its cultural heritage, industry and shopping destinations.
Wycombe's postcard villages, historic towns, rural landscape and welcoming hospitality make it a 'must' place to visit, explore and relax in. If you're looking to escape to the countryside for a weekend, the district's beautiful walks and cosy pubs mean that a rural retreat is easily accessible. If you enjoy walking, the Ridgeway and River Thames footpaths will lead you through secluded valleys, nature reserves, woods and historic towns.
But it's not only the district's beautiful countryside that makes it a great place to visit and unwind in; there's also an exciting mix of shopping, sporting and cultural venues and events providing plenty of opportunities for people to get involved and be active. Emmerse yourself in a day sightseeing and shopping in unspoilt towns such as Marlow and Princes Risborough. Take time to explore the rich cultural and literary heritage and follow in the footsteps of writers such as John Milton, TS Elliot, Mary Shelley and Jerome K Jerome who have all taken inspiration from the area.
Heathrow Airport serves the town. Visitors with automobiles may take the prime roads A40, A404, A4010, M4, M25 and M40 to enter, explore and exit the area.
Aylesbury
, Brent, Loudwater,
London
,
Marlow
,
Oxford
,
Slough
and
Watford
are not too far High Wycombe. For the list and directions going to the available parking spaces in the area click
here
.
Attractions within and nearby High Wycombe:
Bradenham Village
is an old village located at High Wycombe, Buckinghamshire, England. The site is owned and governed by the National Trust to protect the site for the future generation to see. Its name means "broad enclosure" in the Anglo-Saxon language. The village is popular for its wide collection of ancient architectures and so much more.
Hughenden Manor
is an 18th century red-bricked Georgian mansion that is located at High Wycombe, England. The estate is popular for being home to the Victorian Prime Minister Benjamin Disraeli, its architectural style and historical collections. Visiting the site offers a chance relax and to have a peak at the life of people who lived in the area during the bygone era.
West Wycombe Manor and Park
sits within West Wycombe, Buckinghamshire, England. The estate is owned by the National Trust and serves the home to the noble Dashwood family (the estate's original owner before it was donated to the trust). Its Grade I listed 18th century Italianate mansion and landscape design made it famous. The house is open for public viewing during summer.
Wycombe Museum
is housed within a charming 18th century building located at Priory Avenue, High Wycombe, Buckinghamshire, England. The museum's facilities include a gift shop, picnic areas, refreshment area and wide range of interactive exhibits and offers fun filled activities for children to learn about the area's history.
Wycombe Summit Ski and Snowboard Centre
can be found along Abbey Barn Lane, High Wycombe, Buckinghamshire, England. The site is famous for homing England's longest slope for skiing and snowboarding. The centre has a 300m slope for professional skiers, 100m-trainer slope, two nursery slopes and a kid's slope. Kindly visit
www.snowboardclub.co.uk
for more information.
.
VroomVroomVroom
United Kingdom
,
England
,
United Kingdom