Finding the Best Car Hire at Knock Airport is Easy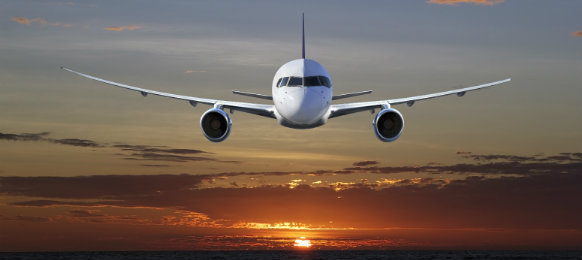 Knock Airport (NOC), also known as Ireland West Airport Knock, is an important airport located in Charlestown, in County Mayo, Ireland. The name of this airport has actually been given after the village of Knock, where Virgin Mary and John the Evangelist are claimed to have made an appearance back in 1879. The airport which serves the province of Connacht, first opened in 1986.
Why rent a car with VroomVroomVroom?
Great Rates - Our price promise guarantees the best rates.
Wide selection of cars - There are more choices when you book a vehicle with us which makes it easy to find the perfect rental car.

Excellent service - We have been helping people book a rental car for more than 15 years. Contact our customer care team either via phone call, email or live chat and they will be pleased to help you.
Best time to visit County Mayo
Millions of passengers pass through the airport every year with the purpose to visit the religious site on which the appearance is believed to have been made. If your next flight will land on Knock Airport in the near future, make sure you schedule it in the summertime when temperature are warm . The sunniest months are May and June.
Driving tips
If you are planning to rent a car and drive in County Mayo and across Ireland, you will need a valid UK driving licence or an international driving permit, a GB sticker on the back of your car (unless your vehicle has Euro plates), be 17 or over and must wear your seatbelt at all times (this also applies to all the passengers in the car). Keep in mind also motorways are prefixed with an "M," while national roads are prefixed with an "N".
In County Mayo, there are a number of national primary roads, such as the N5 road connecting Westport with Dublin, the N17 road connecting the county with Galway and Sligo and the N26 road connecting Ballina with Dublin via the N5. Drivers should note also that the speed limit is 50kph in built-up areas, 80kph on regional and local roads, 100kph on national roads and 120kph on motorways.
Renting a car from Knock Airport, also called as Horan International, will give you access to the wild Atlantic scenery of the West Coast, including the famous Atlantic Drive on Achill Island and the renowned Knock Shrine. In addition, a hire car will bring you to the serene bays, stunning beaches and lovely seaside towns of the West Coast. To help you achieve a truly memorable adventure when in Knock, here's some information on the best attractions to visit, things to see and do near Knock Airport.
Top attractions near Knock Airport
Knock Shrine is without a doubt one of the most important tourist attractions of this area of Ireland. The Roman Catholic pilgrimage site is believed to have been the place in which Virgin Mary, Saint Joseph and John the Evangelist made an apparition. Since that moment millions of pilgrims arriving at Knock Airport visited the site. Knock Shrine is set on one hundred acres of beautiful landscape gardens.
Knock Museum is actually located within Knock Shrine. Impressive religious objects are displayed in this lovely museum. Actually, all collections here include religious displays. Near the museum you will find some spectacular natural areas, but also the Camping Park, a cafe and a delicious restaurant to enjoy a tasty meal.
Broadway Restaurant is a lovely place to visit for a delicious meal, after your arrival at Knock Airport. The food served in this spot is really excellent, so there is no way you will not enjoy a perfect eating experience here. The decor is beautiful, the atmosphere is nice and cozy, the food delicious and the service great.
Ireland's School of Falconry is deemed as the oldest established falconry school in Ireland. Just a short drive from the airport, this school provides both intensive lessons in hawking or quick "Hawk Walks" for tourists who are always on the go. Know how to communicate, steer, and even tame these mighty birds of prey under the tutelage of Ireland's biggest bird experts. A hawk swooping to land on your outstretched arm is an experience you'll never forget.
VroomVroomVroom