Car Hire Ferrara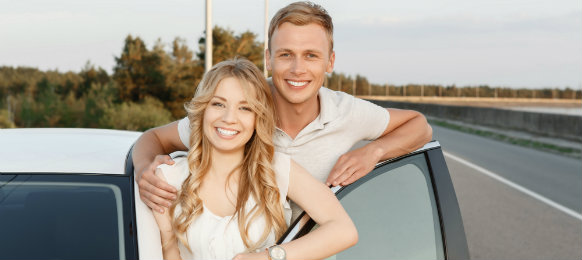 Compare the cheapest car hire in Ferrara
Ferrara is located in the Emilia-Romagna Region of Italy. As the most important city in the area, Ferrara plays the role of the capital of the Province with the same name. The history of the city of Ferrara has an uncertain beginning, as no specific dates have been found, although traces for these can be seen near the cathedral and in the San Pietro district. The population in Ferrara reaches approximately 134,425 inhabitants.
Top Attractions within Ferrara
The Estense Castello is the most important landmark of the community in Ferrara. The classical building can be accessed right in the center of the city and it provides an amazing image, as it is surrounded by a moat. The medieval structure also presents four corner towers. The construction process was started in 1385 and was ended in 1554. The ground floor and the first floor all have specifically arranged rooms, so that people can admire and can understand the past in the proper way.
Palazzo dei Diamanti is probably the most famous one in Ferrara and it gets its name after the structure of the facade, which is cut in the form of diamond points. It houses the National Picture Gallery of the region, to which you can move on to admire some of the beautiful creations made by local reputed artists over the years.
The Medieval Walls of Ferrara can still be seen on a portion of 9 km around the city. The construction of these defense walls took place in the 15th and in the 16th century. With such an outstanding preservation over the years and on such a long surface, the medieval walls of the city are the best preserved Renaissance walls in the entire country, alongside the ones of Lucca, in the Tuscany Region.
The Communal Theater of Ferrara is an outstanding cultural venue of the city. It was built in the period 1786-1797 and it used to sit 990. Some of the most famous Italian operas have once been staged at the theater. Several periods of reconstruction have lead to the way in which the theater can be seen today.
VroomVroomVroom