Compare Rates to Find a Car Hire in London Putney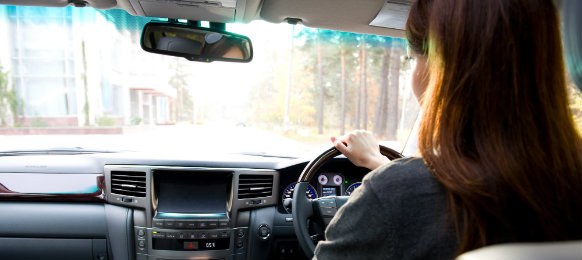 Putney is a district within London borough of Wandsworth, Greater London Ceremonial County in England. It lies southwest of Charing Cross in proximity with
Kingston
and
Richmond
upon Thames, Lambeth and Merton. The district was originally called Putelei in the Domesday Book wherein the earliest recorded history was dated way back 1086. The place developed through time and became known for its clean air and open spaces.
One of the most popular location around the area is Putney Heath that is known for their high percentage of professional residents, including lawyers and doctors in 1932. Boat Racing and Rowing is also often associated with the district as it has been the United Kingdom's centre for rowing since the half of the 19th century.

For serene riverside scenery, fabulous shopping and pulsing nightlife, it's hard to beat the town's energy. Putney has in recent years become quite a sought-after address, with property prices rising. Famously, Putney Bridge is the starting point for the traditional Oxford and Cambridge boat race, with some 20 clubs based locally. Walkers and cyclists using the towpath enjoy beautiful river views, and a variety of picturesque pubs and restaurants look out over the tree-lined Thames.
Top attractions within Putney
Putney Arts Theatre can be found along Ravenna Road. The theatre is housed on a 19th-century building that used to serve as a church (Old Union Church). Its facilities include a main auditorium, bar areas and a studio. The venue features wide variety of performances, art exhibits and offers workshops.

Putney Bridge is situated in Putney High Road. It is a picturesque bridge crossing the river in between Fulham and Putney.

Putney Leisure Centre sits along Dryburgh Road within Wandsworth. It is owned by the Wandsworth Borough Council and is open to both members and tourist. Its facilities include a 395 metres air-conditioned gymnasium, a cafeteria, swimming pool and training facilities. It is a great place to stay fit and have a great time.

Putney Vale Cemetery is located at Stag Lane, Putney. It is a large cemetery in London known for its beautiful landscape design and for homing large number of graves that include the graves of several famous British actors, musicians, politicians, singers and sportsmen.

South Park is a vast green area in Fulham. The park is abundant with flowerbeds and trees. Its facilities include tennis courts, sports pitches and wide green lawn to relax, have picnic and or enjoy the nature with family and friends. The venue is not too far from Putney.
VroomVroomVroom
United Kingdom
,
England
,
United Kingdom