Compare Rates to Find a Top Car Hire in Portsmouth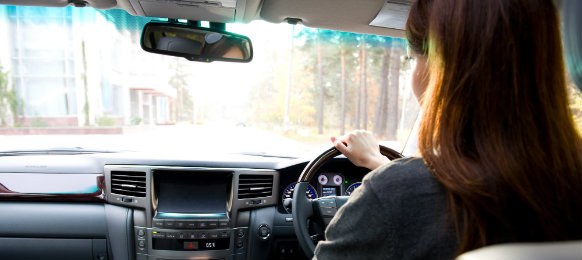 Portsmouth, located on the Southern coastal area of England, is one of the largest cities in the Hampshire region. It started as a naval port and it is situated on a small island attached to the main land. Now though, as well as naval capabilities there are plenty of car hire capabilities too.
The city has developed in industries related to maritime activity and in business from other fields and it is now a central commercial area. The population in Portsmouth has been estimated at above 200,000 people.
Experience Portsmouth attractions in your reliable hire car
Portsmouth is jam packed with things to do and is fast becoming one of Britain's favourite waterfront destinations, with more and more to offer each year, and Portsmouth car hire from VroomVroomVroom is the best way to see it all! Enjoy Portsmouth's irresistible mix of history and heritage, specialist shopping, lively arts, great restaurants and bars and a programme of year round events.
With many of our global car hire suppliers offering great rates through us, we will most definitely compliment your trip. Budget, Thrifty, Alamo and Europcar offer local depots to pick up and return your car hire in Portsmouth – all names you can trust.
With plenty of choice of car hire depots in and around Portsmouth, you really are making the right choice to hire a car through VroomVroomVroom. If you have any questions,
contact us
and our friendly customer care experts will be delighted to give you precise answers.
With so many great places to visit you will definitely need a handy local depot to pick up or drop off your car hire. VroomVroomVroom can offer Alamo The Hard, Budget Portfield Industrial Estate Nevil, Enterprise St Georges Industrial Estate, Europcar The Hard and Thrifty Railway Triangle Industrial Estate.
Top Attractions within Portsmouth
Portsmouth Historic Dockyard is part of the local legacy of naval development. The dockyard features numerous historical ships and buildings, all available to be visited by tourists in organized tours. In this way, visitors to Portsmouth can make sure that they have fully understood and seen the foundation and identity of the city.
Southsea Castle is a strong fortification establishment built by Henry VIII, in 1544. It is one of Portsmouth most famous attractions, due to its symbolical status. The Southsea Castle can be explored in guided tours that will take you through all the rooms and passages, and all the secret gates and ways. It is a good opportunity to admire traditional architecture and to be a part of the history of the United Kingdom. Great parking for your hire car too.
The New Theater Royal was built initially in 1854 and rebuilt twice (in 1884 and in 1900), in Victorian style. It is one of the most reputed theaters in Portsmouth and a very acclaimed artistic building. The theater usually features performances of classical and modern plays and avant-garde drama. It is a chance to experience well played English theater at its true form and value.
The Mary Rose Museum is dedicated to The Mary Rose ship, which belonged to Henry VIII and was one of the most famous battle ships. The museum, located on the coastal area of Portsmouth, features artifacts from and related to the ship and its history. The actual ship has been placed under restoration and shall be revealed when it is finished. Until then, visitors can enjoy its image in the museum. Bet you won't find any of VroomVroomVroom's hire cars in there!

The Birthplace of Charles Dickens, one of the greatest and certainly the most enduring English novelists and writers, was born in Portsmouth on 7th February 1812, at 1 Mile End Terrace, Landport, Portsea, now known as 393 Old Commercial Road, Portsmouth.
If you visit the Dickens Birthplace museum you will see the bedroom where he was born and read more about Charles Dickens and the museum.
VroomVroomVroom
United Kingdom
,
England
,
United Kingdom