Find Discounted Stafford Car Hire Prices - Fast and Easy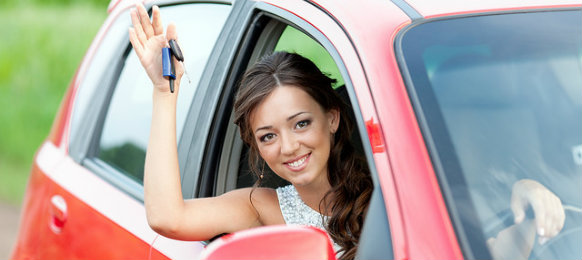 Stafford is a town within the county of Staffordshire in the West Midlands region of England, United Kingdom. It sits south of Stoke on Trent in proximity with Cannock, Burntwood,
Derby
,
Lichfield
,
Telford
,
Uttoxeter
and
Wolverhampton
. It is served by the junctions 13 and 14 of the M6 and is only 12 miles from the M6 toll.
Stafford is within an hours drive of Liverpool, Birmingham, Manchester and East Midlands international airports. It was founded by Æthelflæd the eldest daughter of King Alfred the Great around the year 913. The town currently serves as the county town of Staffordshire. Stafford is famous for its shopping destinations as well as for its cultural heritage of which includes its large collection of ancient houses.
Satisfy your holiday in Stafford with an affordable car rental
Ancient High House
is located at Greengate Street, Stafford, England, United Kingdom. It is a beautiful building with distinct architecture that stands at the centre of the town. The house is famous for the artworks, maps and many other historical items that it homes aside from its architectural style.
Boscobel House
stands within Brewood, Bishops Wood of Stafford, Staffordshire, England, United Kingdom. It is an ancient building under the protection of the English Heritage. The house reflects so much history. It has fine architectural design and homes large collection of artworks and furniture.
Heart of England Way
is a hundred and sixty-one kilometers of walk that crosses Gloucestershire, Staffordshire and Warwickshire. Walking along the Heart of England Way offers the opportunity to see picturesque views such as the Bourton on the Water, the Lichfield Cathedral, Kingsbury Water Park, Cannock Chase and the Castle Ring. It also serves as a gateway to other long distance walks like the Arden Way, Beacon Way, Cotswold Way, Oxfordshire Way and Thames Path. Its trailheads are Cotswolds and Cannock Chase and are highly recommended for all hikers.
Shire Hall Gallery
can be found in Market Square, Stafford, Staffordshire, England, United Kingdom. It is a unique gallery that displays several types of technology and works of art that offers unique learning and relaxation experience for people of all ages. The venue also has a Multi Sensory Room, a Coffee Bar, Historic Court Room and Craft Shop where everyone can get to buy beautiful modern crafts.
Stafford Castle
stands along Newport Road overlooking the town of Stafford in Staffordshire, England, United Kingdom. It was first founded around 1090 by the Normans and is a good example of a motte and bailey style. What is left with the ancient castle today is merely a small fraction of what it is then (single story towers and earthworks). Discovering the site opens an opportunity to learn about the area's past and enjoy its beautiful view.
VroomVroomVroom
United Kingdom
,
England
,
United Kingdom