Compare Car Hire Deals in Jersey - Fast and Easy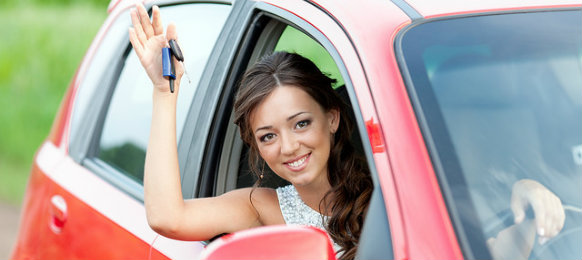 Stuck on the island of Jersey with expensive car hire? Look no further than Vroom Vroom Vroom for great deals on great cars. The Bailiwick of Jersey commonly referred, as Jersey is a British Crown Dependency that forms part the Channel Islands. It lies along the English Channel in proximity with the coast of Normandy, France and experiences a moderate climate with cool summers and breezy winters. The earliest evidences pertaining to human activities in the area dates back the Bronze and Iron Age. Jersey is famous for its cultural heritage, wonderful environment and wealthy economy.
With its unspoiled landscape and blend of both British and French influences, Jersey simply is a place where you can get away from it all. Relax and enjoy the well known hospitality of its people, and immerse yourself in the Island's winding lanes or its breathtaking coast. An island of opposites with adrenalin fuelled activities versus long lazy afternoons, city life versus leafy country lanes and French road names with spoken English language. Jersey's fascinating, complex history stretches back over 1000 years.
Jersey Airport serves the island. Upon arrival in the island do not miss its coastline views and festivals such as the Battle of the Flowers, Branchage Jersey International Film Festival, Christmas festival, Cidermaking festival and the Rock in the Park as much as possible. Also, do not forget to add tasting its famous Jersey Cow's milk, Jersey wonders and Jersey cattle meat in your todo list.
Explore Jersey in your reliable rental car
Elizabeth Castle
is located at St.Aubin's Bay, St. Helier, Jersey, Channel Islands, United Kingdom. It is an ancient castle that was first founded sometime in the 15th century as a defense facility and residence for the nobility. Sir Walter Raleigh named it as Fort Isabella Bellissima or the most beautiful Elizabeth during the 17th century. The castle is open for visitors. Pilgrims typically come to the castle and its grounds when its low tide on a Sunday near the 16th of July (St. Helier's Day).
Jersey Battle of Flowers Museum
can be found at the La Robeline, Le Mont des Corvees, St. Ouen, Jersey, Channel Islands, United Kingdom. The museum features photographs, unique flower floats and many other items related to the history of the Battle of Flowers festival.

Jersey Museum and Art Gallery showcases displays about the island's history and artworks. It sits at The Weighbridge, St. Helier, Jersey, Channel Islands, United Kingdom. The museum features wide collection of artifacts, artworks, photographs, manuscripts and so much more. The venue is recommended for people of all ages especially for people who are into history and arts.

Maritime Museum features a number of artifacts and documents related to the island of Jersey's maritime history. It is located at New North Quay, St. Helier, Jersey, Channel Islands, United Kingdom. The venue is one of the best places to learn more about sailing, navigation and the art of boat building.

Mont Orgueil Castle or the Gorey Castle is a 12th century castle that faces the harbour of Gorey in St. Martin, Jersey, Channel Islands, United Kingdom. Its construction was made sometime in 1204 as a defense for the Jersey Island before the construction of the Elizabeth Castle. The castle today serve as one of the island's tourist destination as it mirror's the Jersey's long and colorful history.

VroomVroomVroom
United Kingdom
,
England
,
United Kingdom