Find and Book a Car Hire in Sheffield Railway Station Today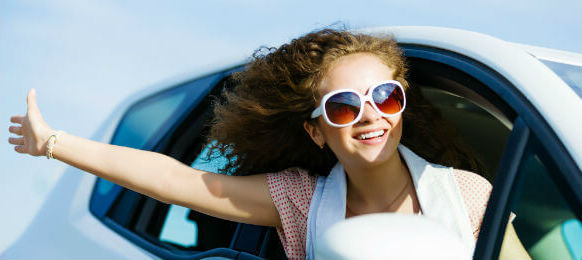 Sheffield Railway Station was formerly known as Pond Street or Sheffield Midland. Sheffield Railway Station belongs to Sheffield City and is the busiest train station in the county of Yorkshire. Sheffield Railway Station was opened in 1870; the building was designed by Charles Trubshaw.
The station offers several facilities - ticket machines, an info desk, cash machines and a room for luggage. There are also waiting rooms in the Sheffield Railway Station and a 678 car park next to the main building. Outside the building there is a taxi station and the railway station also offers a room for storing bicycles. If you are traveling through England and find yourself stuck in the Sheffield Railway Station for a few hours, do not just stay in the station, but go and visit some of the attractions in the area.
Have fun in Sheffield Railway Station with a car rental
The Sheffield Walk of Fame is a replica or the world known Walk of Fame in Hollywood, that honors famous people born and raised in Sheffield.
Heeley City Farm and Graves Park hosts two exhibitions of farm animals, fully opened to the public. This attraction is often chosen by people with children who want to visit the petting zoo near the Sheffield Railway Station.
The Mappin Art Gallery is an art gallery located in a Grade II building near Sheffield Railway Station. The gallery has exhibitions of young artists in town and is also a small museum with memorabilia collections depicting the history of Sheffield Railway Station and of the town.
Sheffield Peace and Winter Gardens are typical English gardens, only more famous than the typical gardens. This place is the winner of The Royal Institute of British Architects Academy of Urbanism "Great Place" Award in spite of the declaration of architecture historian Nikolaus Pevsner, who in 1959 said about the city close to the Sheffield Railway Station that it is "architecturally a miserable disappointment".
VroomVroomVroom
United Kingdom
,
England
,
United Kingdom