Compare Rates to Find a Reliable Car Hire in St Albans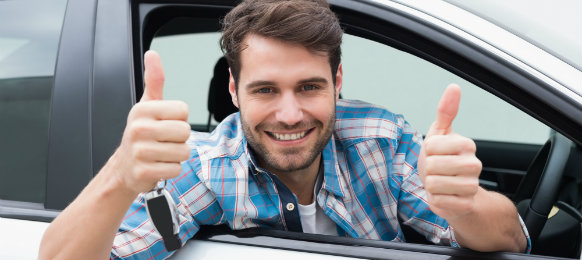 Saint Albans originally Verulamian is a city within the shire county of Hertfordshire, East Region of England, United Kingdom. It lies on the south of its county around twenty miles from the north of central London and experiences an oceanic climate. Its history goes back the Celtic Catuvellauni tribe era.
The city today is famous for its cultural heritage, performing arts and sports. The area is the home of the celebrated Saint Albans City Football Club, the Saint Albans Centurions and the Saint Albans Gymnastics Club. Drive around St Albans with a car hire and discover what this town has to offer. There are lots of attractions you can visit, from elegant musuems, enjoyable parks and outdoor activities and magnificent architectures.
Why rent a car in St Albans with VroomVroomVroom?
With VroomVroomVroom, you can book a very affordable car hire in St Albans. We offer the best possible rates from our suppliers, but quality of all cars offered are superb.
Our suppliers like Enterprise and Thrifty rents brand new to a year old cars. Plus, the are strategically located within the city, you can pick up your car rental from the most convenient place for you.
If you need help before making a booking, we have our friendly customer care experts ready to help you. You can chat with us or send us an email with your questions. Our car rental experts will be more than happy to assist you. Contact us today!
Top Attractions within Saint Albans
Clock Tower stands amidst the Market Place of Saint Albans, Hertfordshire, England, United Kingdom. It is a 15th century clock tower that mirrors the town's long history with its beautiful architectural style and chimes than can be heard throughout the area. Visiting the tower is like seeing through the bygone era.

Margaret Harvey Gallery displays the University of Hertfordshire's permanent art collection and many other brilliant video pieces. It is located at 7 Hatfield Road, Saint Albans, Hertfordshire, England, United Kingdom. The gallery is a great place to learn and appreciate local artworks.

Museum of Saint Albans sits along Hatfield Road of Saint Albans, Hertfordshire, England, United Kingdom. It features large collection local historical items that mirror the history and life of the people of Saint Albans including items about the country's first Christian martyr. The museum also homes a wildlife garden that homes abundant flora and fauna to discover and enjoy.

Old Gorhambury House lies within the Gorhambury Estate in Saint Albans, Hertfordshire, England, United Kingdom. It is a 15th century large Elizabethan mansion made for Queen Elizabeth's Lord Keeper, Sir Nicholas Bacon. Although what remains with the house today are merely some parts of its chapel, clock tower and two storey porch it is still worth the visit. The new Gorhambury House is located not too far from the site and is also open for public from time to time.

St.Alban's Cathedral is the oldest site of continuous Christian worship in Britain. It was built over 1700 years ago and stands on the place that the first martyr Alban was buried. The cathedral is normally open every day and there is much to see and learn about including the life of St. Alban, guided tours and family events. There is also a giftshop, bookshop and a cafe called the Abbot's Kitchen.

Willows Farm Village is located at Coursers Road, London Colney, Saint Albans, Hertfordshire, England, United Kingdom. It is a family friendly farm with a number of fun rides, large playground, tractor rides, falconry displays and farm animals. The venue also hosts events and offers great tasting food and drinks.
VroomVroomVroom
United Kingdom
,
England
,
United Kingdom