Car Hire Westbury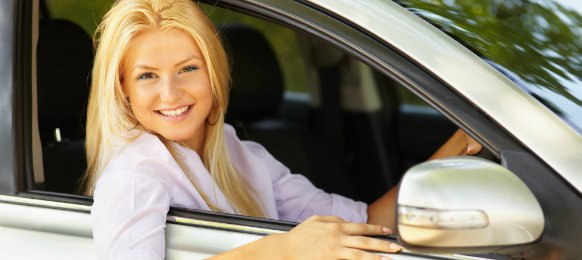 Westbury or Westbury-under-the-Plain is a civil parish and town within the unitary authority of Wiltshire, ceremonial county of Wiltshire, South West Region, England, United Kingdom. It lies on the southeastern part of
Bath
and on the Western edge of the chalk downlands that form Salisbury plain. Its earliest history dates back the Bronze and Iron Age. The town is famous for being home to the Westbury White Horse, its festivals and many other historical and scenic destinations.
Westbury is well placed for all major road connections offering links to London, Wales and the South West. The area can be reached via taking the prime roads A36 and A350. The nearest places from Westbury aside from
Bath
are Bratton,
Bristol
, Dilton Marsh, Edington, Frome,
Salisbury
, Semington, Standerwick,
Swindon
, Upton Scudamore and West Ashton. Click
here
to get information on the town's available parking spaces.
Top Attractions within and nearby Westbury:
Brokerswood Country Park
is an award winning Country Park that is located within Brokerswood of Westbury, Wiltshire, England, United Kingdom. The park covers eighty-acres of natural woodland ideal for bird watching, camping, leisure walking, playing, partying and relaxing. Its facilities include an access to the country park, a cafe, laundry place, dishwashing sinks, shop, toilets and showers. For more information about the wonderful venue visit its official website
www.brokerswood.net
.
Jane Austen Centre
is located at 40 Gay Street, Queen Square, Bath of which is quite near from Westbury. The centre features items that tell about the life and works of the popular author, Jane Austen. Amongst the venue's facilities are a themed tearoom, gift shop, costumes and live guides.
Stonehenge
is a popular prehistoric stone monument and certified UNESCO World Heritage Site. It lies just approximately thirteen kilometers from the city of Salisbury of which, is also near Westbury.
The Haunch of Venison
is located at 1 Minster, Salisbury, England, United Kingdom. It is one of Salisbury's oldest pubs with history dating back the year 1320. The place is worth a visit for its well-preserved building, beautiful interior and great beer and food. Getting inside will feel like you have traveled back in time with its old wooden doors, big oak beams, old beer pumps, the popular mysterious mummified hand and old fireplace that was made around 1588.
Westbury White Horse
is a horse figure that was carved on the escarpment of the Salisbury Plain near a hill fort that was said to have dated back the Iron Age. It was restored sometime in 1778. Although there were no proof that the white horse certainly existed since the Iron Age and or during the year 878 the White Horse still attracts the attention of a number of visitors from within and outside the town of Westbury all year round. The Westbury White Horse is the largest and the oldest of the white horses in Wiltshire.
VroomVroomVroom
United Kingdom
,
England
,
United Kingdom