Compare Rates to Find a Car Hire in Cambridge Airport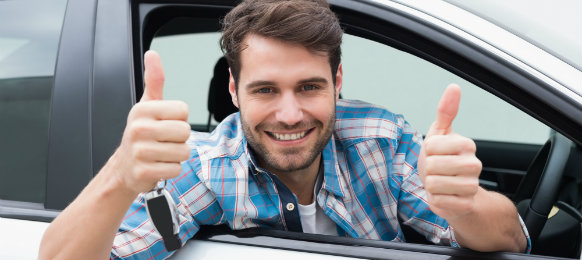 Previously Marshall Airport Cambridge UK, Cambridge Airport is located on the eastern outskirts of Cambridge. It is about 80 kilometres from London and just a few minutes from Cambridge city centre. Cambridge Airport is also one of the best equipped regional airports serving both local and international flights. It provides very good facilities to ensure travellers' comfort and convenience.
Cambridge Airport (CBG) is just five minutes away from the Cambridge Museum of Technology. There are bread and breakfasts along Newmarket Road, just approximately 3 minutes from the airport. For those looking to drive outside Cambridge, this is your gateway to other fantastic destinations and a very convenient access to London.
For a convenient and comfortable travel in and around Cambridge, one needs to decide on whether to take public transport or enjoy a hassle-free, comfy travel by car hire. At Cambridge Airport, we work with Thrifty to provide our extremely valued customers options on hire cars. From small hatchbacks to luxury vehicles and vans, Thrifty's vehicle fleet is especially designed to match each traveller's car rental requirement.
We guarantee world-class car rental experience, and we commit ourselves to serving our customers the best way we can. VroomVroomVroom is a car rental cocmparison site that displays the rates and vehicles sent to the comparison by the car rental companies. When booking on our site, you become your own reservation agent. No credit card details required, no booking fees, no cancellation fees!

Top Attractions in Cambridge
In Cambridge, there is always something for everyone. Museums and Galleries showcase a wide range of art. Numerous fine restaurants, theatres, orchestra, botanical gardens, touring pop stars and other exciting activities await tourists.

Cambridge University Botanic Garden. Discover plants from all over the world in this beautiful botanic garden located in 1 Brookside, Cambridge. This paradise is 40-acres of beautiful, lush gardens and glasshouses.The Cambridge University Botanic Garden is truly unparalleled and is an inspiration to gardeners and landscape enthusiasts.

The River Cam. Spend a lovely afternoon travelling Cambridge via The River Cam. Punting is an idyllic experience and The River Cam is truly picturesque!. Enjoy seeing swans, moorhens and ducks and don't forget to take pictures of them. A friendly and informative guide will accompany you as you punt along. This is one experience you should not miss!

Milton Country Park. For the outdoor enthusiast, the park offers marked trails for horseback riding, walking paths for walking and biking, as well as fishing, play and picnic areas for the whole family. Walk around the lake and reminisce the good old times, relax and take a sip of coffee at the little cafe, watch the bird life, walk your dog and just breathe the fresh air.

These are just some of the many, many things you will enjoy doing while in Cambridge. There's a whole lot more once you're there. Remember, your hire car is your key to unlock the hidden treasures of Cambridge!

VroomVroomVroom
United Kingdom
,
England
,
United Kingdom