Book and Drive a First-Rate Car Hire in Coventry Airport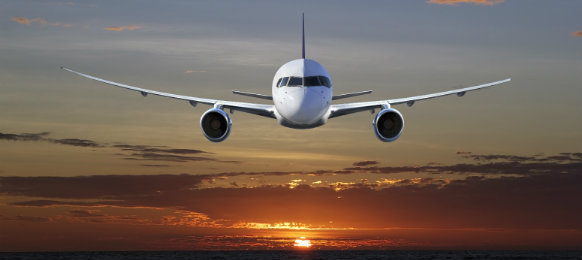 Landing in Coventry Airport (CVT)? Need a car hire to get to where you need to go? Visit VroomVroomVroom to compare deals from major car hire brands including Europcar. Sort the list by price to find a cheap car rental.
Coventry Airport is an airport located within the village of Baginton just 0.5 miles away from the city of Coventry. The facility is under the ownership and management of Patriot Aviation Group. It first opened sometime in 1936 and grew more powerful and effective throughout time. The airport is one of the places the late Pope John Paull II visited during his six-day trip to Britain. The pope held a mass in the area on the 30th of May 1982.
Why rent a car in CVT at VroomVroomVroom?
Nothing better than having a car hire waiting for you once you arrive at the airport. It makes your travel smooth and relaxing. At VroomVroomVroom, we aim to provide you a car hire that's easy to book and affordable.
Our site is easy to use and booking is free! Millions of customers around the world use VroomVroomVroom for their car hire because they know that what they will get from VroomVroomVroom is the best value for their money.
Book a car hire in advance to lock in cheapest rate possible before your travel. At VroomVroomVroom, booking a car hire has never been this wonderful!
If you need help in booking a VroomVroomVroom car hire, our committed customer care experts will be able to help, through live chat or email. Please feel free to contact us so we can assist you the best way we can.
Top Attractions near Coventry Airport
Black Swan Terrace is two 15th century wonderfully restored houses on Upper Spon Street, Coventry, England. This is a great place for people who want to see how life was during the 15th century.
Coventry Transport Museum has a large collection of displays that details the history and development of public and private road transport in the UK. The museum is at Millenium Place in Hales Street.
Midland Air Museum is at Baginton, Warwickshire, close to the Coventry Airport. The museum has civil and military aircrafts and many other displays describing the history and development of aircrafts.
Cathedral Church of St. Michael or Coventry Cathedral is a 19th century cathedral which served as a replacement for the first Cathedral Church of St. Michael that was ruined during the World War II. The ruins of its predecessor still stand today. Admission is free. The cathedral is located at 1 Hill Top, Coventry.
Ryton Organic Gardens is home to many varieties of vegetables, flowers, herbs, fruits and shrubs from the UK. They serve food and have excellent coffee in the restaurant.
The Herbert is a wonderful museum and art gallery. The Herbert has wide variety of modern artworks and archaeological findings that were found in and around the West Midlands. The museum is located at Jordan Well.
VroomVroomVroom
United Kingdom
,
England
,
United Kingdom